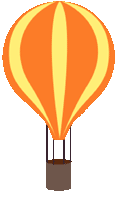 Online Bookings for TCMF 2022
Every year people moan about my old paper booking form and ask a million questions on how to use PDF forms. We had the paper forms as lots of folk still needed them sent in the mail but it did make administration harder for me.

So to simplify the process we are now trying an online booking form. It's new, so let me know of any issues.

This year all bookings must come via this online booking form. If you struggle please ask family or friends for assistance. Simply click the link below for the form to pop up.
Important Dates:
• 1 July 2021 – Bookings open for stays for the entire festival.
• Mid December 2021 - Accomodation paid upfront for all guests. We will still offer refunds for the impact of the pandemic. More info to come.
General Information
Thanks for enquiring about booking with us for TCMF 2020. The 2014 year was our first year hosting and it was a crazy, fun experience. Each year we are getting better and more renovated!
We have hosted a wide variety of guests including families, musicians both experienced and new, line dancers, grey nomads, groups of friends, and solo travellers who are extreme country fans watching ten hours a day or more of music! We welcome all ages from all around the world.
During our first years of business we've discovered people either love us, or loathe us. We're such a unique property. Built in 1935 we have 34 private, lockable bedrooms, with shared facilities – bathrooms, kitchen space, dining and lounge areas open to all. I've heard it described as like "boarding school", "school camp" or even "a sharehouse on steroids".
We aren't a hotel or a motel, it's difficult to stay anonymous and in your room without some interaction or noise from others around the house, and we understand that, so won't suit some people. We're more like a better option than dorm beds in hostels, or camping in a caravan park.
Because of this shared space we find the best experience for everyone is to stay at least a few days so everyone knows each other, has a chat while cooking or sitting out the back with a quiet drink. If you're lucky you even get guests playing music for you! We have noticed we are very popular with musicians.
Looking at our guesthouse map you'll notice we don't have a huge amount of showers or toilets at the end of each row. In previous years this hasn't been a problem, although the last weekend of Festival did see a few waits on facilities with everyone wanting to go to the same events! We are a place where you definitely need a sense of humour and even the staff have been spotted lining up in pyjamas on that last weekend!
If our type of budget accommodation appeals to you there are many bonuses you will love. Fridges in every room, linen provided, free wifi and a full kitchen to cook in to save money.
Our location is awesome. We are only two blocks from Peel St action with shops and Festival bus stop and headquarters within walking distance. Plus of course our friendly, social atmosphere.
Notes about the rooms
OUTSIDE ROOMS
If you have a room numbered 17-25, 29, 30, 31 you are outside the main house. This means you have to walk across a courtyard to bathrooms and the kitchen and if it rains you will get wet. I feel these rooms are slightly quieter than the main house as they do not share a common hallway. Wifi may not reach as well to these rooms.
POD ROOMS
Rooms 17-25 are now set up with either a double bed or a set of single bunks. These means they are very, very crowded. At about 8m2 you won't have much room to move around a double bed! Inside doubles are more expensive but have more space.
AIR CONDITIONING
As of 2019 every room has a split system aircon unit or a portable aircon unit. Common areas also have aircon
NOISE
Noise is always our biggest issue every year. We can't offer any guarantee of a quiet nights sleep. We strongly suggest hotels or motels for those that would be disturbed by people up at odd hours, doors banging, showers and toilets in use at strange times etc. This is communal living and there is no soundproofing and there are up to 50 guests a night.
PARKING
We can only offer on street parking outside our house. The property was built before car parking was an issue. We do have two old stables with garage doors that we could possibly use to store trailers or bikes or expensive gear if needed but we take no responsibility for items left in storage or in cars. Bikes can be wheeled into the property if needed.

RECEPTION
We will not have 24 hour reception but we will always have a way to contact an on duty staff member for any room lockouts, issues, questions, help required.
DAILY MAID SERVICE
We will not enter your rooms during your stay but if you require fresh sheets, towels or any other supplies for your rooms we are happy to help out. We do provide all Hotel standard commercial linen in your rooms, as well as basic sets of crockery and cutlery to use the kitchen.