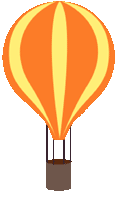 Outside group rooms
OUTSIDE 4-6 PERSON ROOM
Room 30
1- 4 Nights $220 per night
5 - 8 Nights $200 per night
8 + Nights $190 per night
Room 30 is air-conditioned. Not so great wifi signal but great for families with kids. This room mean a walk through common walkways to a bathroom and may have some noise from social areas but do provide some better privacy. Great for noisy kids. Dorm Style
INSIDE TRIO ROOM
Rooms 3, 9, 11
Can be set as double bed plus one single or as three single beds. If you will not accept bunks, note it on booking form.
1- 4 Nights $230 per night
4 - 8 Nights $210 per night
10 + Nights $200 per night
Ideal for Line Dancers, Bands, Festival support staff. You still have to share bathrooms with others with these options unfortunately due to our 1930's plumbing!
Room 26, 27 can be added to a private lounge area for a third joining bedroom. We can also include the office as a bedroom too for a massive group. Then you can use the door on verandah as private entrance.
Also has private entrance to dining room. Flexible set up but can probably take
up to ten + people (maybe 15). Air-conditioned.
1- 4 Nights $60 a person per night - (Minimum 6 people)
5 - 8 Nights $55 a person per night - (Minimum 6 people)
8 + Nights $40 a person per night - (Minimum 6 people)
This was Jody's Private Area. It is basically a series of three rooms with own wifi, full size fridge, aircon, kitchenette, private bathroom, private entrance. Can be used to sleep up to 10 people and we would set it up however you need. Or it could be the "penthouse" for two couples to share or two families or even one larger family. It's only available for the entire length of the Festival 10+ days for a flat rate of $3000 regardless of number of people at this stage.