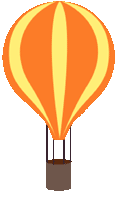 Flexible Room Set Ups for Everyone
As a small family run guesthouse we're incredibly flexible with our rooms. There are nooks and crannies, rooms and closed off areas all over our property. From 58 footballers with sleeping bags, to ten workers on budgets, to one solo student needing good wifi we aim to set up the space you need! As long as you can share bathrooms of course!
Outside Pod Rooms
Outside rooms are small and basic- bed, clothes rack or drawers, fridge and study desk and chair. Workers do love them, so do students as you can come and go from the property without needing to come into the main house and have a pretty good level or privacy. We recommend these rooms for our longer term guests or groups that wantto be away from the main house. It's also the quietest wing mostly. Wifi is not crash hot out here.
We have four rooms with double beds and four with a set of bunks. Each has window box aircon and heating. There is an old unisex bathrooms at the end of the row.
Inside Singles, Twins and Doubles
We have plenty of compact, cute inside rooms. You can pick to be closer to the bathroom or closer to the front door of the house. All rooms have pretty good wifi. All have aircon.
Beds with linen, cupboards, fridge and desk are standard along with mirrors, some nicer touches like a kettle, a few tea and coffee supplies, soap and shampoo to get you started. Bright and colourful but with barely enough room to swing a cat, they are a good budget option for overnight travel or even work or study for one or two people. We do recommmend single travelers who want more space to upgrade to a twin or double!
Group Spaces and Family Rooms
All of our larger rooms are unique! Some are in an outside extension, some are inside in the main hallway or tucked behind the kitchen. These larger rooms can fit no more than four adults each and even that is a bit squashed! We also have trundle beds to allow more space to "crash" but we wouldn't recommend a group room booking for an extended time. For special events they are fine, and families love these rooms too.

Let us know how many in your group and we'll suggest some options for you. We are happy to link up areas to create bigger spaces for your group where possible. Some areas have bonuses like bigger fridges, aircon, TVs, private seating areas.