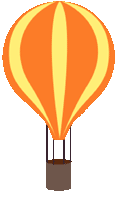 32 White St
Tamworth NSW 2340
AUSTRALIA
+61 2 6766 1030
Questions about Shorter Stays
If you want to stay just one night, or up to a week, these are some questions you may have.
Yes. Although we are a budget guesthouse we do include fresh linen for your stay including towels, sheets, pillows,pillowcases and quilts with covers. During winter we have electric blankets and either reverse cycle heating or oil heaters.
Do you make up the rooms daily?
No. The rooms are clean for your arrival but you will not have maid service or fresh sheets and towels daily. No one will enter your room during your stay. Of course if you need a change of bedding you are welcome to do it yourself with fresh sheets we can provide. We also provide cleaning supplies.
Yes - we are self catering. In your room is a kettle and some starter sugar, tea and coffee as well as a bar fridge. The rest is up to you. We have a full kitchen with a big freezer so you are welcome to shop for yourself, cook and store things if needed. We are only two blocks from Coles. The nearest cafe is also only two blocks away.
If you are happy and wish to extend you can. Stays of longer than a week may have a discount applied. Please let someone know as soon as you can if you wish to extend.
Please reload
Staying Longer than a Week
We can provide medium and longer term accommodation. Some questions are answered below.
What are the rates for long stays?
Rates depend on the number of people, the length of stay and circumstances of the guest. We welcome students and new immigrants and refugees and work to accomodate their needs.
Do I get my room cleaned?
No. If you are staying on longer than a week we just ask you clean your room, including changing your sheets, weekly. We can supply all cleaning products and brooms and vacuum cleaner for you to keep your own room clean. In fact we insist on clean rooms as a condition of a longer stay. We do inspections to make sure our house stays tidy at all times.
What type of guests stay on longer?
We provide rooms for workers on contract in Tamworth for a few weeks or a few months. Also students and interns are welcome. Working Holiday Visa travellers also often stay with us as we are clean and cheap and they can often look for jobs in town. People seeking treatment at local specialists or hospitals may also stay on longer. Groups in town for conferences, sport, festivals or special events may also want to stay a few weeks and we welcome those bookings if we have the space!
We are not a permanent home for folk but on a case by case basis can provide rooms for several months or even longer if needed.
Please reload